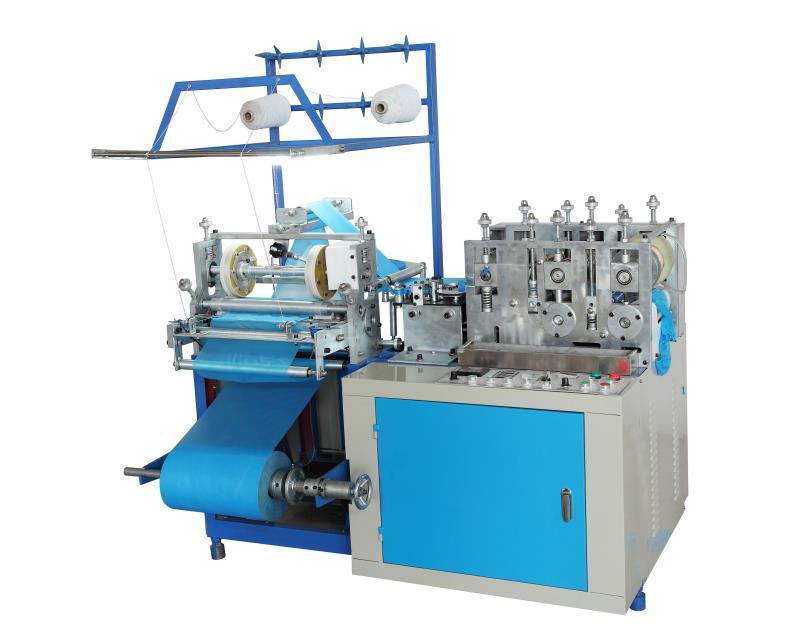 Ruian Uniwonder Machinery is a professional manufacturer integrating production, research and sales. "Solidarity, Progressive, Pragmatic, Innovative" spirit of "first-class enterprise, High quality products, Perfect service" as the development aim, our Disposable Plastic Shoes Cover Making Machine had Best-selling throughout the country, rave reviews.
The role of disposable plastic shoe covers:
First, visit relatives and friends, family visitors, to avoid the embarrassment caused by foot odor after taking off the shoes;
Second, after the family is cleaned, it is not necessary to repeat the work, and after the cleaning (because the water is not dry), it is impossible to enter the house;
Third, the office building, office and business negotiation room, use this product to display subtle services;
Fourth, hospitals, hotels and special personnel use safe, hygienic and convenient.
The scope of application of disposable plastic shoe covers:
Widely used in homes, medical, electronics factories, food processing, beauty salons, clean rooms, sample rooms and other places. Keep your environment clean and keep your life and work in good mood. It can also reduce your labor intensity and improve your quality of life. Shoe covers are a good helper for your life!
The disposable plastic shoe cover has a simple manufacturing process and a large demand, and is mostly used for food processing or a general protective environment. The biggest feature is that it is easy to use, and it has a wide range of applications, different materials, and different functions. Comfortable to wear, can be made according to customer requirements, and affordable.
Our Disposable Plastic Shoes Cover Making Machine can make the high quality Plastic Shoes Cover,welcome click here to get more details.