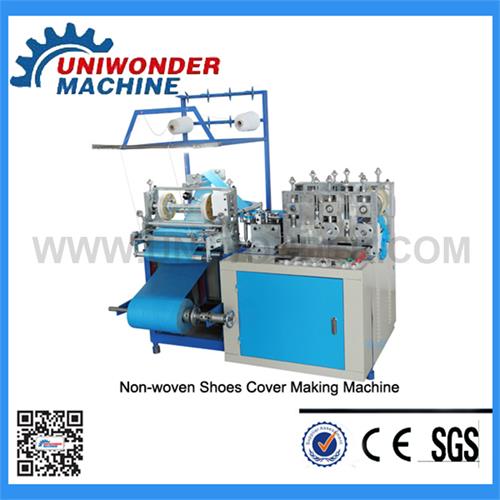 Non-woven shoe covers, the most new environmentally friendly materials, non-woven shoe covers are favored by customers, non-woven shoe covers have anti-static functions, non-woven printed shoe covers, can also be non-slip, practical Beautiful and generous.Suitable for hospitals, foot baths, saunas, beauty industry, laboratories, computer rooms, museum tubes, factory dust-free workshops, electronics industry, LCD manufacturing, pharmaceutical products manufacturing, semiconductor industry, magnetic head manufacturing, chip manufacturing, optics , wafers and other production areas that require ESD and purification grades.
Our Non-woven Shoes Cover Making Machine has the feature as follow:
1.Multifunction and Higher Efficiency, lower trouble
2.Stainless steel structure, independent electrical control box, machine compacted, small occupy
3.The parts surface adopts chrome dealing, covering parts of stainless steel, looking beautiful and clean
4.Machine with Multifunction, and change the model for each different size shoes cover producing
6. Machine with Stop Protection
welcome to choose us if you want to make more higher quality Non-woven shoe covers.